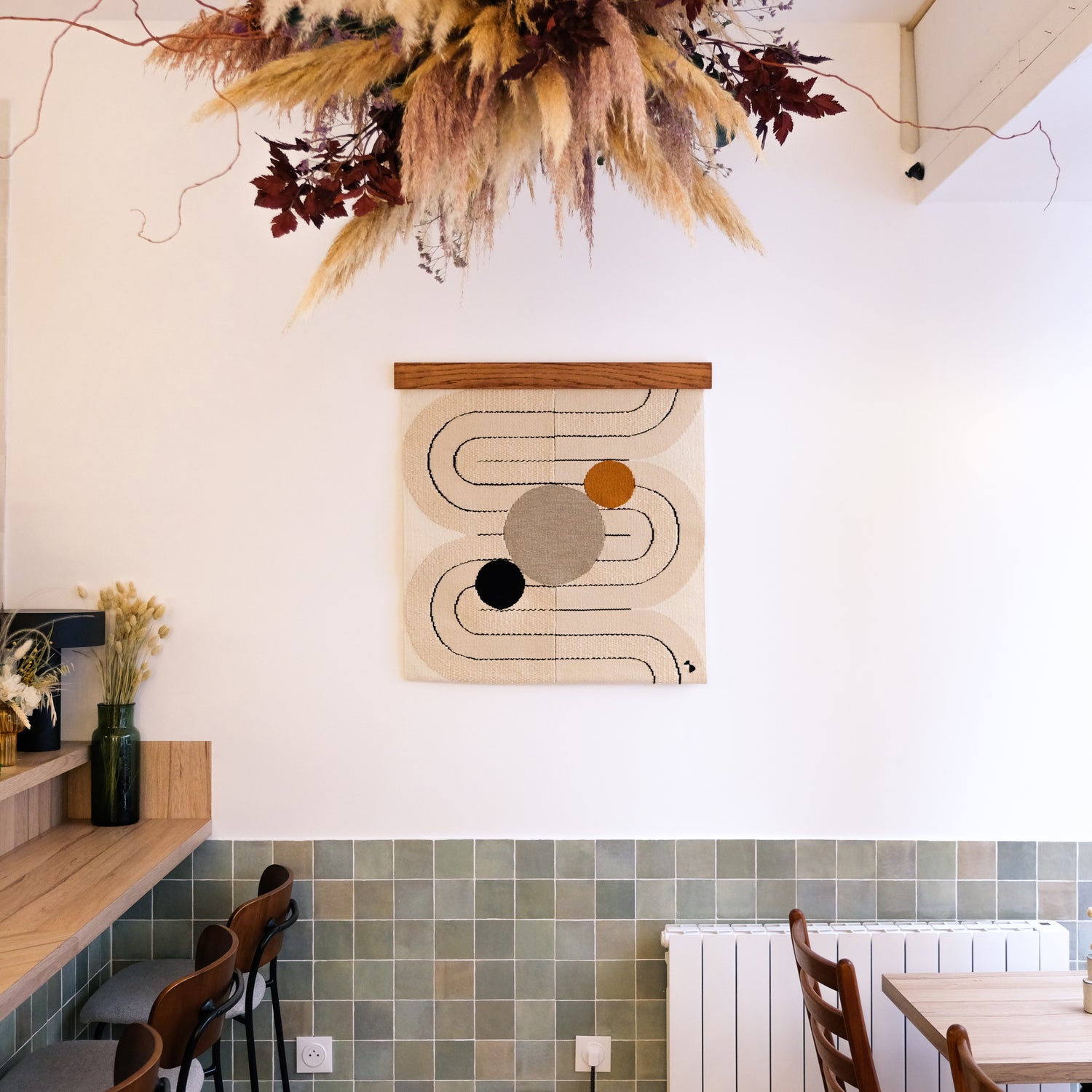 Tapestry commissionned for the Yvonne wine bar, in Tours, France.
Triptych of minimalist and colorful tapestries made for the hallway of a private apartment.

Each tapestry measures 32cm per side.
commissions
The Elvire Debitus workshop also weaves pieces specially designed for customers (individuals, companies, public spaces, artists or designers).
If you are interested in a custom-made tapestry, you can send a request to
info@elviredebitus.com
or fill out the information form at the bottom of the page.
At first, we will discuss your project together, proposals will then be made to you according to the place, the public, the budget, the artistic direction sought. You will be offered an estimate, then the weaving can begin. This process can be done remotely and the tapestries can be sent anywhere in the world.